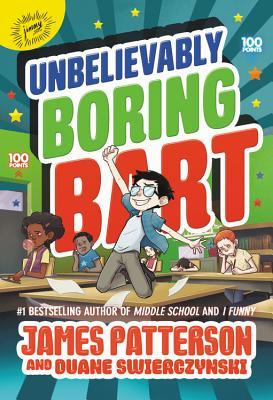 Unbelievably Boring Bart is a middle grade story about Bartholomew Bean. Bart may seem like the world's most boring person, but he's actually the creator and only player of Hecklr, his own augmented reality app where he has to fight aliens to save the world. When his game catches on, how will he handle its newfound popularity and protect his secret identity?
UBB was very middle of the road as a middle grade novel. While it featured fun illustrations and the fun, wonderful absurdity revered in the MG genre, the story felt poorly organized. While it didn't diminish the fun of reading the novel, the story easily could have been 1/3 of the length and a little more action packed. With that being said, the layout of the book made each new chapter/section feel exciting and new.
The story is marketed as a transition from screen to page for young readers. While the story is not a realistic representation of game design and its extreme difficulties, it is a fun, imaginative idea that is sure to engage children who may have more experience with games than books. While it may not be the next Golden Compass or Secret Garden, UBB is a fun middle grade read that has the potential to resonate with young, tech-savy readers.